I wanted to take a minute to reach out to those of you who may be unsure about this whole youth group thing.  Listen, I hear ya.  And I want you to know I understand. It wasn't all that long ago when I was in your shoes. I remember going to my first youth group event, feeling super anxious and unsure. My siblings were part of the youth group, so it was just sort of expected I would be too.  Everyone was older than me and knew each other. I saw that they really were having fun and experiencing Jesus in a way that seemed really cool (but new) to me.  But I wasn't sure of my place, if I fit in, or if this was something for me. Well, I'll tell you what happened. I gave it a chance. I kept going back, even when the first few times felt a little uncomfortable. I graduated high school as a teen leader in that very same youth group.  Guys, it changed my life. I know that this may be new for some of you.  It may seem like the last thing you want to do. I'm asking you to give it a chance.
Youth Group News
&

Events
On Monday, June 24th, eleven of our youth participated in an afternoon of service on board the William G Mather Steamship (now a Maritime Museum.) We paired up with Hands On NEO, the same group that sponsored the Homeless Stand Down, where we collected items for the needy for Christmas. Together, with volunteers from other organizations, we helped scrub and clean the historic ship – including the engine room – to prepare it for the tourist season. What a great way to get out and do something unique while giving back to the community and a beautiful Cleveland landmark!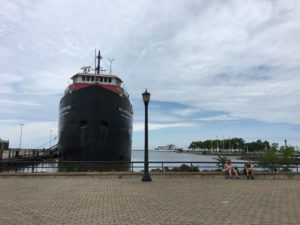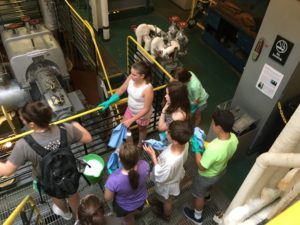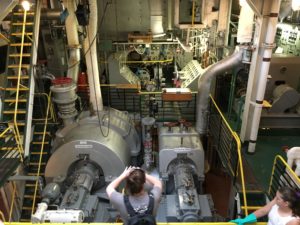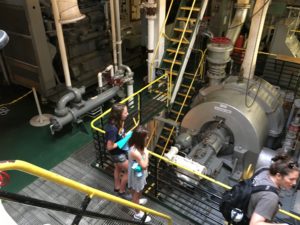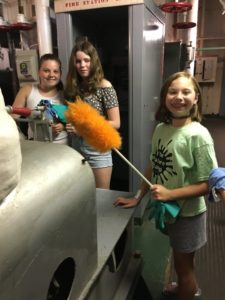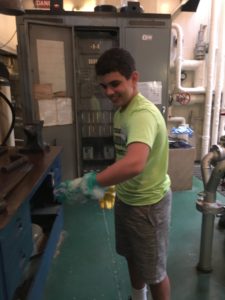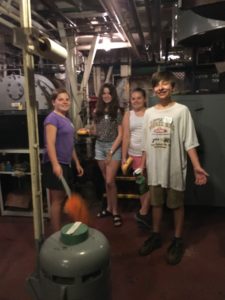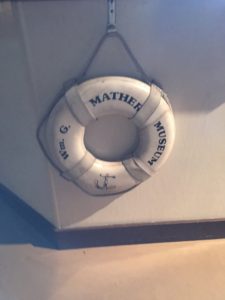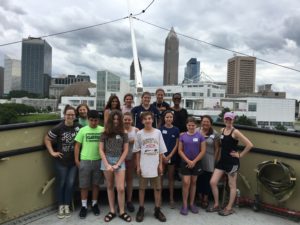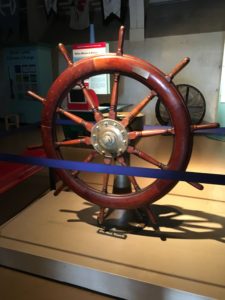 Did you know that good humor is a virtue? Imagination and curiosity are also virtues. All of a sudden, leading a virtuous life might not seem half bad. Who wouldn't want to be creative, happy, courageous, trustworthy, or focused? We might not label these things as "virtues" or make them top priority, but the fact is, most of us live the virtues every day. Even something as small as being tactful or friendly is virtuous.(1)
(1) https://www.loyolapress.com/our-catholic-faith/family/catholic-teens/making-moral-choices/living-the-virtues-in-everyday-life
Giving doesn't just happen at special occasions like Christmas or easter – it can be a blessing all through the year. Hunger doesn't go away after one donation of food. It comes back.
Thought for the week:
Look at the world around you – who needs you most?