Serving others and celebrating the Lord in all He has given to us!
We're happy you could visit us!
Learn more about our parish community! It is our hope that if you are in the local area you will stop in to see us. We are a vibrant community of all ages, with parishioners from various backgrounds. Our parish is located in the town of Kirtland, an eastern suburb of Cleveland.
As you browse through our website, we hope you will enjoy getting to know us and seeing what we are all about.
Mass Schedule: Saturday Vigil: 5:00 pm,
Sunday: 8:30 am & 11:00 am
Rosary: Monday through Friday at 8:00 am
Weekday Liturgy: Monday through Friday at 8:30 am
---
Youth Group will hold regular Youth Nights on the 1st and 3rd Sunday of each month from 5 to 7 pm.   All students in grades 7 thru 12 are invited to attend.
---
Caregiver Support Group – A support group for caregivers of those with dementia and Alzheimer's will continue at St. Helen's.  We will meet in the gathering space of the church on Saturday mornings after 8 am mass.  This group will meet once a month and is a "faith-based group".  We will meet on  Mar. 14.  Any questions, please call Carol Joyce at 216-978-1911.
---
Tetélestai – Cleveland Performing Arts Ministries' musical passion play "Tetélestai" will be presented at Pilgrim Lutheran Brethren Church, 9514 Johnnycake Ridge Rd., Mentor on February 21, 22 and 23.
Tetélestai's dramatic stage production and timeless music tell the story of Jesus' trial, execution and resurrection in a visual way that will leave a lasting impression.  This is a great way to prepare for the Holy Days of the Easter season.
Performances will be at 8:00 pm on Friday and Saturday and 2:00 pm Sunday.  Doors will open approximately 1 hour before performance time.  There is no charge, but free-will offerings will be accepted.  For more information, please visit www.livethepassion.org.  Tetélestai is a registered service mark of Tetélestai, Inc.
---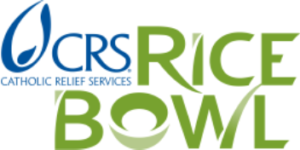 We Are Called –  Join our faith community – and more than 14,000 Catholic communities across the United States – in a life-changing Lenten journey with CRS Rice Bowl.  Pick up your family's CRS Rice Bowl from the Gathering Area beginning Ash Wednesday.  During the 40 days of Lent, we will reflect on the challenge of global hunger and how it affects our human family.
---
A Retreat for Young Adults in their Twenties and Thirties – Are you interested in taking time away with God? Perhaps the

encounter: Ignatian Silent Retreat weekend, designed to help young adults personalize and deepen their relationship with God is for you!  The retreat will be held at Bethany Retreat Center in Chardon. It starts on Friday, March 6 at 7 pm and concludes at 1:30 pm on Sunday, March 8.  Mass is included in the retreat. The cost is $50 and includes private accommodations, meals and supplies.  Scholarships are available.  For more information or to register, contact Sr. Kelley Rush, SND at krush@ndec.org or 440-241-3124.
---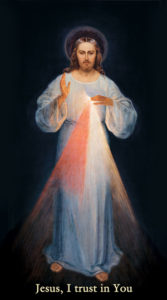 Divine Mercy Cenacle –  Monday, February 24 at 1:30 pm the Divine Mercy Cenacle will be meeting in the Gathering Area. "What is a cenacle?" The cenacle is a small faith-sharing group.  It is as old as the Church itself.  The idea contained in the word cenacle is derived from the meeting of our Lord's followers in the upper room where He celebrated the Last Supper.
We will be reviewing lessons 5 and 6 of the Cenacle Formation Manual.  All are welcomed and invited to attend.
Growing Through Grief, Bereavement Support Series –  Grief  is like having broken ribs. On the outside you look fine but with every breath it HURTS.  After the loss of a significant other in our lives, we experience a wide variety of feelings and emotions.  We are here to help you work through the stages of grief and find ways to continue on.
Please join us on Wednesday evenings for six weeks from 6:00 to 7:30 pm beginning February 12 thru March 18.
To register or if you have any questions please call Debbie at the parish office (440-256-1412).  There is no charge for this program, and all materials are provided.
---
40 Days for Life – From February 26 – April 5, you're invited to join other Christians for 40 Days for Life – 40 days of prayer

and fasting for an end to abortion.  You're also invited to stand and peacefully pray anytime between 7AM to 7PM during the 40-day vigil in the public right-of-way outside:
Preterm – 12000 Shaker Blvd, Cleveland, 44120 or
Planned Parenthood – 25350 Rockside Rd, Bedford Heights, 44146, or
Family Planning – 54 South State St, Painesville, 44077.
Join us at the Kickoff Rally at St. Justin Martyr Church in Eastlake on February 25 at 7 pm with Keynote Speaker, Fr. Daniel Bowen, O. de M.  For more information contact John Noall at clevelandpraysforlife@gmail.com or 216-245-9744.
WEBSITES:
Cancer Support Group –  Our Cancer Support Group will meet on Monday, February 17th at 7 pm in the Gathering Area.  We meet for ninety minutes and we simply share our story and offer support to one another.  Feel free to bring a friend for your own personal support.
---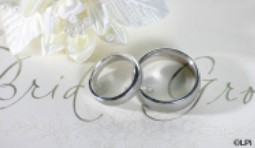 Pre Cana Day at Divine Word –  Getting married? There will be a Pre Cana Day on February 22 at Divine Word. The day begins at 8:00 am and will include Mass.  Please call the parish office at 440-256-1412 and let us know if you will be attending.
---
Volunteers Needed at Lake County ReStore
---
Lake-Geauga Habitat for Humanity ReStore needs your help!  We need to fill the following volunteer needs:
operating register
pricing merchandise
helping customers
Starting March 5, we will be open Thursdays through Saturdays, 9:00 am to 5:00 pm at the Lake County Habitat ReStore located at 34225 Vine St., Eastlake.  We invite you to come and find out how you can volunteer with our Habitat ReStore and be a part of serving our local community.   When you volunteer at a Habitat ReStore, you help build strength, stability and self-reliance through shelter in our community and around the world.   The need for volunteers extends beyond Lake-Geauga Habitat for Humanity build sites; you don't have to lift a hammer to volunteer!  To join our team, call (440) 781-8875 or sign up at  lake-geaugahabitat.org/restore/restore-volunteer/
---
Catholic Charities 2020 Annual Appeal
---
Eucharistic Minister training at Divine Word –  Saturday, November 14, 2020 from 9 – 11:30 am we will be hosting a formation session for Extraordinary Ministers of Holy Communion in the Church.
---
Eucharistic Adoration is the act of worshiping God as He is present in the consecrated Eucharist.  Exposition of the Blessed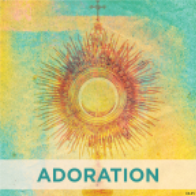 Sacrament is exposed for Adoration every Monday (except holidays) following the 8:30 am Mass until 10 pm. Our Lord welcomes you and would like to see you.
We have a need for someone to be with the Lord from 7 pm until 8 pm.
If you are available, please call Debbie Lokar at the parish office at (440) 256-1412.  Experience His love and peace and grow deeper in love with Him.
---
The Divine Mercy Chaplet is recited every Monday at 3 pm in the church.
---
Altar Service is a privilege and a blessing –  Altar servers are needed, especially at our 5 pm mass on Saturdays. If you are in the 4th grade or higher, mature adults welcome as well, please call the office at (440) 256-1412.  Training will be provided.
---
Joseph House Help Needed – Joseph House is a ministry serving refugees and others in need in the St. Clair/Superior neighborhood of Cleveland.  It is a collaboration between Divine Word Parish in Kirtland and three Cleveland parishes- St. Vitus, St. Paul Croatian and Immaculate Conception.  We are seeking volunteers to help at the clothing bank on Wednesdays and Fridays, from 10:45 am- 1:00 pm.  This is a fun and rewarding way to directly help some of our most vulnerable neighbors.  If you can help, even occasionally, please call Joan Laux at 440-376-7800 or Sharon O'Flaherty at 440-974-3764.  Learn more about us at josephhouseofcleveland.org.
---
Hot Meals Program Needs Our Help –  Call the Parish Office if you are available to help serve a meal at St. Philip Neri Community Center on Sundays:
For further information please contact Debbie Lokar at the Parish Office 440-256-1412.  Thank you!
---
Society of St. Vincent De Paul Needs YOU! – The Divine Word Conference of the Society of St. Vincent de Paul is a dedicated group of parishioners who are advocates of the poor and marginalized of both the parish and the wider community, helping where they can to alleviate the needs of others in times of crises.  Presently, there is a need for parishioners who are interested in this very important ministry to join the Society to assist in this very important work.  Contact Dan Laux at 216-509-0449 for more information.
---
Cross Stitch Help Needed –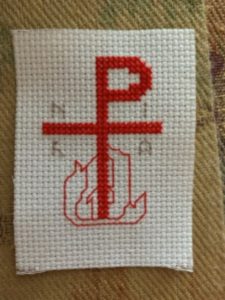 Our ministry is looking for anyone who could cross stitch these 2 x 3 appliqués for our baptismal bibs.  Please call Joan Laux at 440-376-7800 if you are able to assist. Thank you!
---
Watch, listen and read at our FORMED website! It's free . . .
---
Watch
Pulling together the best in Catholic movies, children's programming, audio dramas and books, we provide a trusted and engaging entertainment alternative in support of a Catholic lifestyle.
Learn
Our Bible studies, sacramental prep materials, documentaries, books and audio talks from leading Catholic experts will help you grow in understanding your faith.
Watch, listen and read.
Anywhere, anytime.
FORMED provides the very best Catholic content from more than 60 organizations to help parishes, families and individuals explore their faith anywhere. Supporting thousands of movies, children's programs, ebooks, audio, parish programs and studies direct to your browser, mobile or connected device.
Click this link to explore FORMED
---
---
AM 1260 The Rock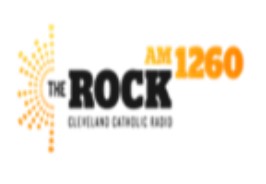 Start your New Year off by listening to Catholic radio!  Beginning January 1, AM 1260 The Rock will offer "Bishops back-to-back" on Wednesday mornings.  Hear "Life is Worth Living" with Venerable Archbishop Fulton J. Sheen at 8 AM, followed by "Word on Fire" with Bishop Robert Barron at 8:30 AM.  For the complete schedule, visit www.am1260therock.com and click on schedule.
---
False Emails and Faux Texts from Fr. Dave
Please be aware that a number of parishiioners have received false emails from Fr. Dave, and now it seems people are also being texted.
Law enforcement has advised that we should not respond to the email or text.  If you receive false information, please discard it.
Diocese of Cleveland Hotline
To Report Suspected Abuse To the Diocese: (216) 334-2999
To Get Assistance with Counseling: (216) 334-2999